Outstanding Service,
Premium Results
Lucy Cole Prestige has become an established high-profile name associated with the finest in Gold Coast residential real estate, including luxury beachfront and waterfront homes, apartments and penthouses. Established in 2000 by prominent Gold Coast real estate identity, Lucy Cole, the independent prestige agency has developed an unrivalled reputation for outstanding customer service, integrity and premium results.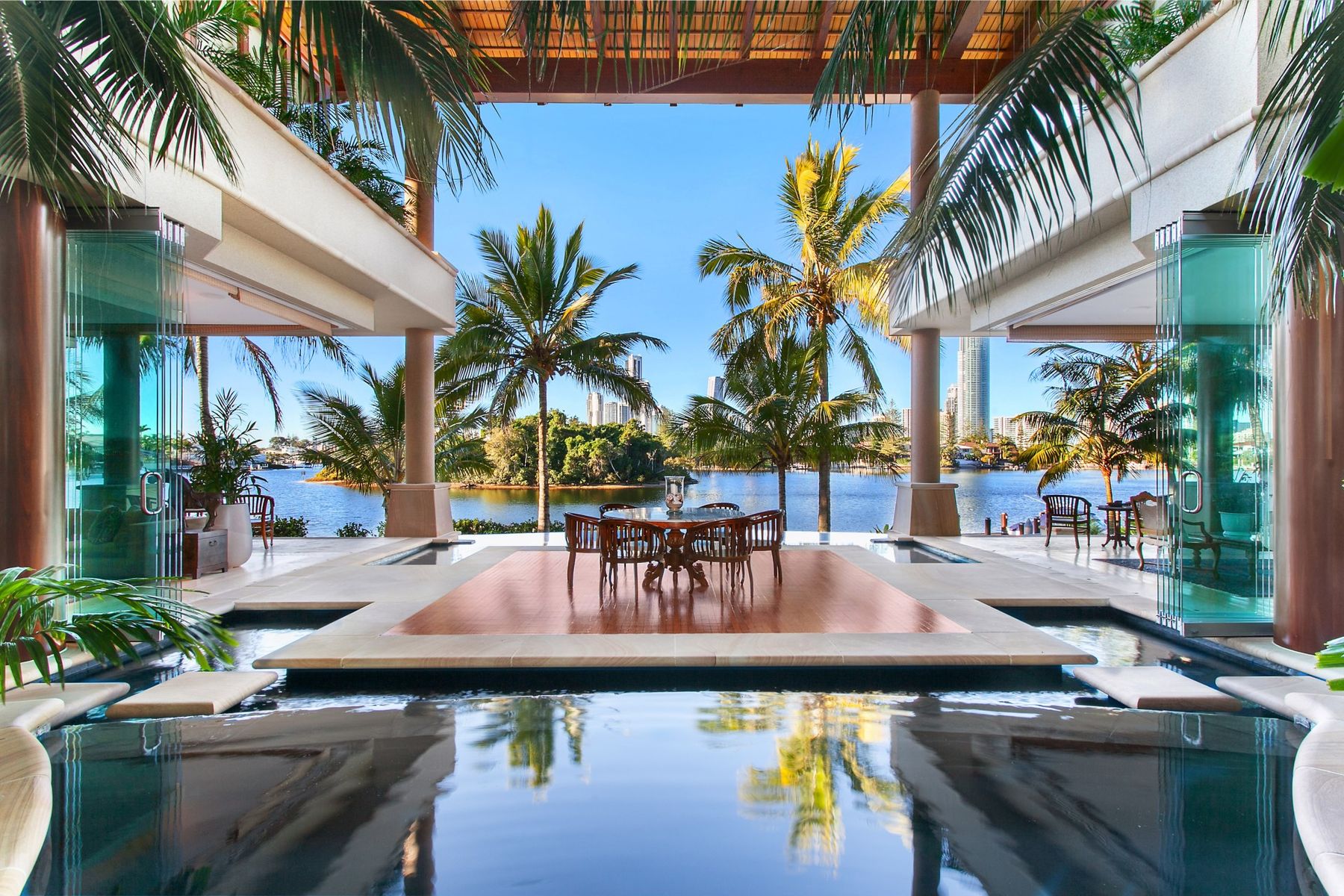 Unrivaled experience in Gold Coast Property Sales
A hand picked-team of dynamic sales achievers mentored by Lucy Cole, the boutique agency has earned the reputation as one of the Gold Coast's leading prestige real estate agencies with over 25 years' track record of outstanding performance.
A reputation built on proven results
A reputation is built on discretion, hard work, an exhaustive list of record-breaking prestige property sales, elite industry awards, exemplary client testimonials and years of dominance in the prestige property market on the Gold Coast.
Featured Properties
Sold
33 Inveray Avenue, Benowa QLD 4217
Under Contract...The Ultimate Multi Family Home: Contemporary Retreat with Abundant Living Possibilities
Sold by John Cole and James Gien
View Listing
118 Commodore Drive, Paradise Waters QLD 4217
Trophy River Home - North East Panorama - Central Location Walk to the Beach
LAST CHANCE TO SECURE
View Listing
Sold
86 Slatyer Avenue, Bundall QLD 4217
Sold at Auction by Lucy Cole and Dani Frincu
Sold by Lucy Cole & Dani Frincu
View Listing
Helpful & knowledgeable. Mal showed me a property after having fully explained the apartment market on the Gold Coast. He show us the apartment, we liked what we saw, came to a meaningful price & acquired the property with his helpful support staff at the office. I never felt any pressure from Mal… Job Well Done ✔️
Job Well Done Mal
Buyer, Broadbeach
Agent: Mal Pendo
John Cole and his team are always a pleasure to deal with. If you are a buyer, seller, renter of property investor with a house or unit wanting to end to end solution – Lucy Cole Prestige Properties is the key. We've had 2 amazing experiences dealing with John Cole and you can't get any better. At each point in your buying or selling journey you feel a real sense of are that elevates the Lucy Cole Prestige Properties team above the larger realtors on the Gold Coast. You aren't just a number or a lead with these guys, you are treated more like a member of the extended family.
Local experts and prestige property specialists
Seller, Sorrento
Agent: John Cole
John's attention to detail is second to none. His understanding of the sales process is outstanding. He delivers a 6 star service, gives great feedback and obtained an excellent result. He has a great team working with him and I would highly recommend to anyone looking to sell their property.
The Ultimate Professional
Seller, Main Beach
Agent: John Cole
Lucy has done it again! Thank you, team Lucy. It's our second property sold by Lucy. We couldn't be happier. Great team effort and a very honest and professional approach.
Would I go with Lucy again? You bet I would!
Lucy has done it again!
Seller, Maudsland
Agent: Lucy Cole
Mal what a gentleman! Thank you so much for honesty, patience and kindness in the sake of my property! I appreciate all you did for me and not to mention beautiful Vanessa the operations manager very helpful kind and nothing was a trouble! Thank you again I can't recommend Mal and his team enough!!
Outstanding awesome professional agent
Seller of a unit in Broadbeach, QLD
Agent: Mal Pendo
Maggie's knowledge on the current market and the way she explained the process that my wife and I were entering was fantastic. She made us feel so comfortable in the process when out of her way to make sure my wife and I understood all the paperwork we were signing. Maggie was recommended to me from a close friend of mine. I remember her saying to me she is very good at what she does as an agent and a delight to work with. My friend was so right Maggie sold our place prior to going online an absolute gem of a person to work with she showed so much respect towards my wife and I and I sincerely mean that. I would recommend Maggie and the company she works for Lucy Cole to all my family and friends. The whole process from the start – Maggie the agent – and the help I received from staff when I had to go in the office was at a very high standard.
Maggie was outstanding
Seller of a unit in Broadbeach, QLD
Agent: Maggie Guo
Follow Us On Instagram